Director of Transportation Report: March 3, 2020
By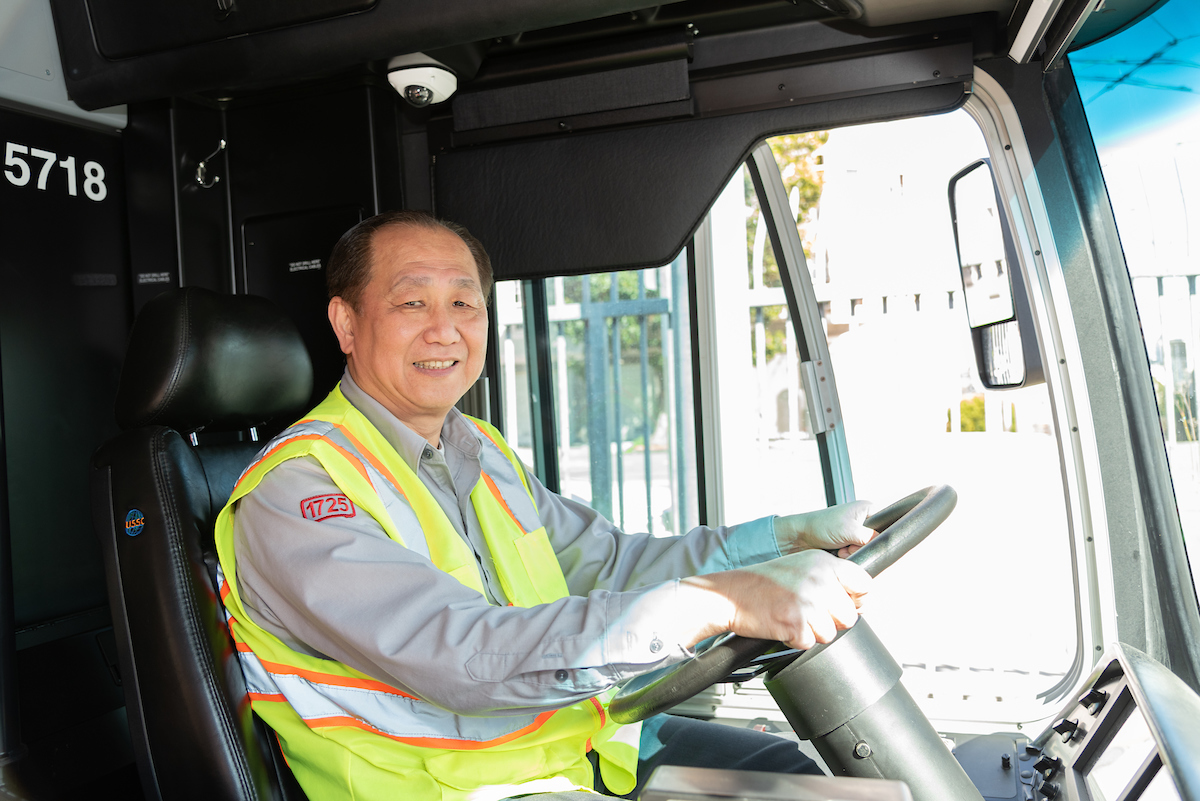 In this week's Director's Report from the SFMTA Board of Directors meeting, Jeffrey Tumlin gave updates on the following topics:
Vision Zero
Two rapid responses were made in February, both involved fatalities and are still under investigation by the San Francisco Police Department. As a result, we will be adding daylighting on the south side of O'Farrell approaching Polk.

Digital advertising will connect with Chinese-speaking drivers through their devices (cell phones, laptops), drivers using TNC apps like Uber and Lyft, and Drivers who use WeChat (a popular Chinese messaging app.

Chinese newspaper ads in World Journal and Sing Tao for two consecutive Fridays.
Human Resources Update
As of February 2020, we have 2,609 transit operators on-premise.

Last year (2019) we hired 308 transit operators.

Eight more classes are scheduled for 2020. One day full class in February already this year with 42 trainees. The 2020 transit operator hiring goal is 396.

75 new agency hires (non-transit operator) during January and February.
Sunday Streets
This weekend (March 8) Sunday Streets kicks off a season of open streets with the first event in the Mission from 11 a.m. to 4 p.m. From Duboce Avenue to 26th, Valencia Street transforms into a car-free community space with over a mile of live music, interactive art projects and fun activities.

The magic is made possible by the entire Sunday Streets community, including 400+ volunteers, hundreds of local nonprofits and small businesses. It's organized by the nonprofit Livable City and presented in partnership with the San Francisco Department of Public Health and the SFMTA.
Transit Driver Appreciation Day
Muni operators are dedicated professionals who play an important role in our city helping all of us get where we need to go safely – day in and day out.

They operate our unique fleet of vehicles on challenging terrain and in unpredictable city traffic at nearly all times of the day in nearly all-weather conditions.

We honor this group March 18 with Transit Driver Appreciation Day, selected as the annual day of distinction because it is the day horse-drawn vehicles (the very first buses) are believed to have debuted in Paris in 1662.
Our Board of Directors meeting is usually held on the first and third Tuesdays of each month. To watch the meeting in full, go to SFGovTV.
Published March 04, 2020 at 08:30PM
https://ift.tt/2VJNZmN